A Story From St. Jude: National Childhood Cancer Awareness Month
September is Childhood Cancer Awareness Month, and in honor of Petland's seven-year partnership with St. Jude Children's Research Hospital, we want to introduce you to a very special St. Jude patient and his dog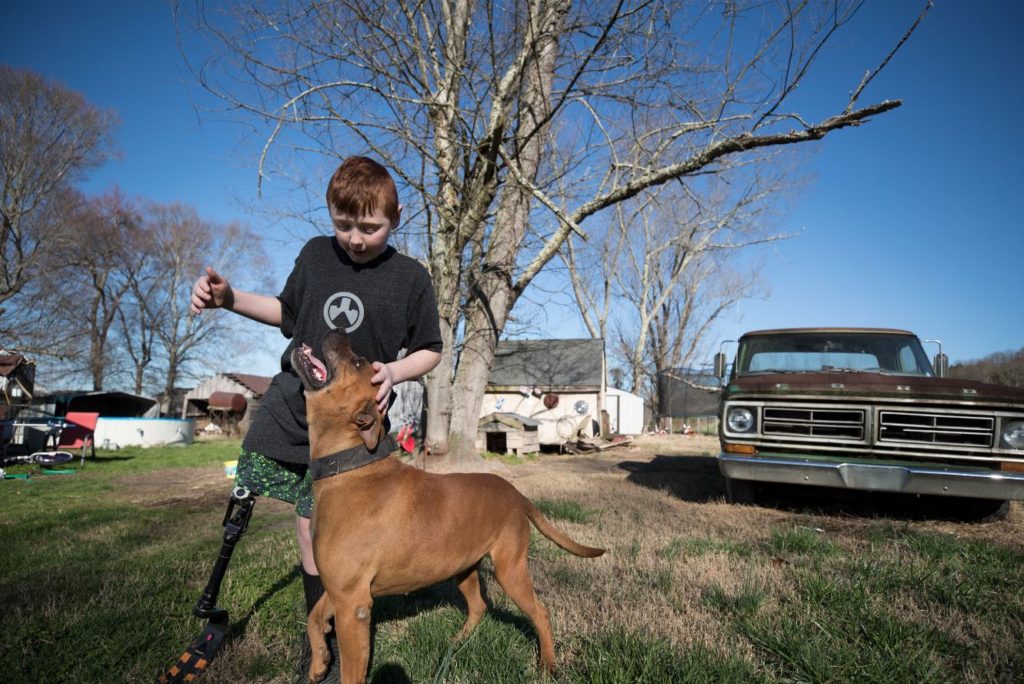 Nothing can stop Mack from running, playing basketball or doing anything else he wants to do. Mack is a boy in motion. He runs and jumps and tumbles as much as any 9-year-old.
Mack is also a cancer survivor and amputee, but that becomes an afterthought in his day-to-day. He runs everywhere.
"He doesn't walk anywhere anymore," his mom Amanda says. "If we don't break the prosthetics, we outgrow them. The prosthetic place has a warranty on them now." But at age 6, Mack made a decision that would impact whether he would ever run again.
Visit St. Jude Inspire to learn more about Mack, and how St. Jude prioritized his freedom to run.
In addition to Childhood Cancer Awareness Month, Petland participates in the St. Jude Halloween promotion by selling paper pinups in their stores during the month of October. We are also involved in regional fundraising events, primarily near our headquarters in Ohio and the surrounding markets.