CBD at Petland: Searching for the Best
We know you've heard about it-Cannabidiol (CBD). Derived from hemp, CBD doesn't cause intoxication or a "high" and when it comes to holistic health benefits, CBD packs a punch.
All mammals have an endocannabinoid system (ECS) involved in nearly every part of the body- cardiovascular, digestion, relaxation as well as cognitive and memory functions. The ECS receptor, CB1, is found in nearly every neuron of a mammal's body and the receptor CB2 is found in the immune system.
What does that all mean? CBD has holisitc benefits for not only you, but also for your mammalian friends- dogs, cats and horses.
Still not hyped about hemp? Are you an environmentally-conscious consumer? As it turns out, planting hemp could be one of the best things homo sapiens can do for the planet. Read all about the environmental impact of hemp here.
CBD For Dogs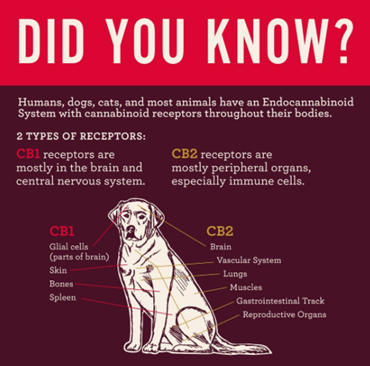 CBD delivers a high amount of healthy omega fatty acids and all nine essential amino acids. CBD also has a better healthy fatty acid ratio than fish, krill and flax oil. This can benefit your dog's skin, coat and joint health.
At Petland Inc., we've selectively chosen two CBD manufacturers.
"We had a lot of options. The market is flooded with CBD products for pets right now, you have to do your research," said Brady Cunningham, buyer for company stores. "After a lot of studying, I believe we chose the highest-quality CBD brands for our customer's pets."
Why Hemp Well?
Hemp Well sets the bar high. Hemp Well's motto is "Just Hemp." Unlike many competitors, Hemp Well doesn't use filler oils in their oral tincture. Many CBD tinctures dilute the efficacy with MCT, coconut or olive oil. Instead, Hemp Well uses a cold-pressed extraction method. This is a natural way to preserve the potency and most nutrients from the whole hemp plant.
Made in the USA, Hemp Well's commitment to organic farming and non GMOs set the brand apart from many that source hemp from Canada.
"Hemp Well is simply committed to providing a clean, high-quality health product for pets," remarked Cunningham. "Hemp Well believes in the power of CBD and they don't want to dilute that with a bunch of added ingredients."
Hemp Well tinctures and soft chews are available at Petland.
Why Pet Releaf?
Pet Releaf impressed the Petland team when they developed a strain of hemp specifically for pets. PR-33 has 0.1% of THC and is grown at the largest certified USDA organic hemp farm in the US.
"Pet Releaf is borderline obsessed with quality ingredients, that's what impressed us the most," says Cunningham. "This brand sacrifices a long shelf life, nine months, for wholesome, organic ingredients handmade in small batches in Colorado. Handmade? Sign us up."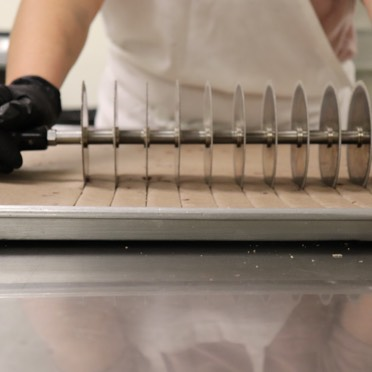 Pet Releaf is very selective about their ingredients. Specifically chosen to work well with, even enhance, the effects of CBD, most of the ingredients are organic and/or American grown. Pet Releaf CBD dog treats never have chemical preservatives, corn, wheat or soy.
Pet Releaf chooses to frequently test their CBD dog treats for efficacy and safety.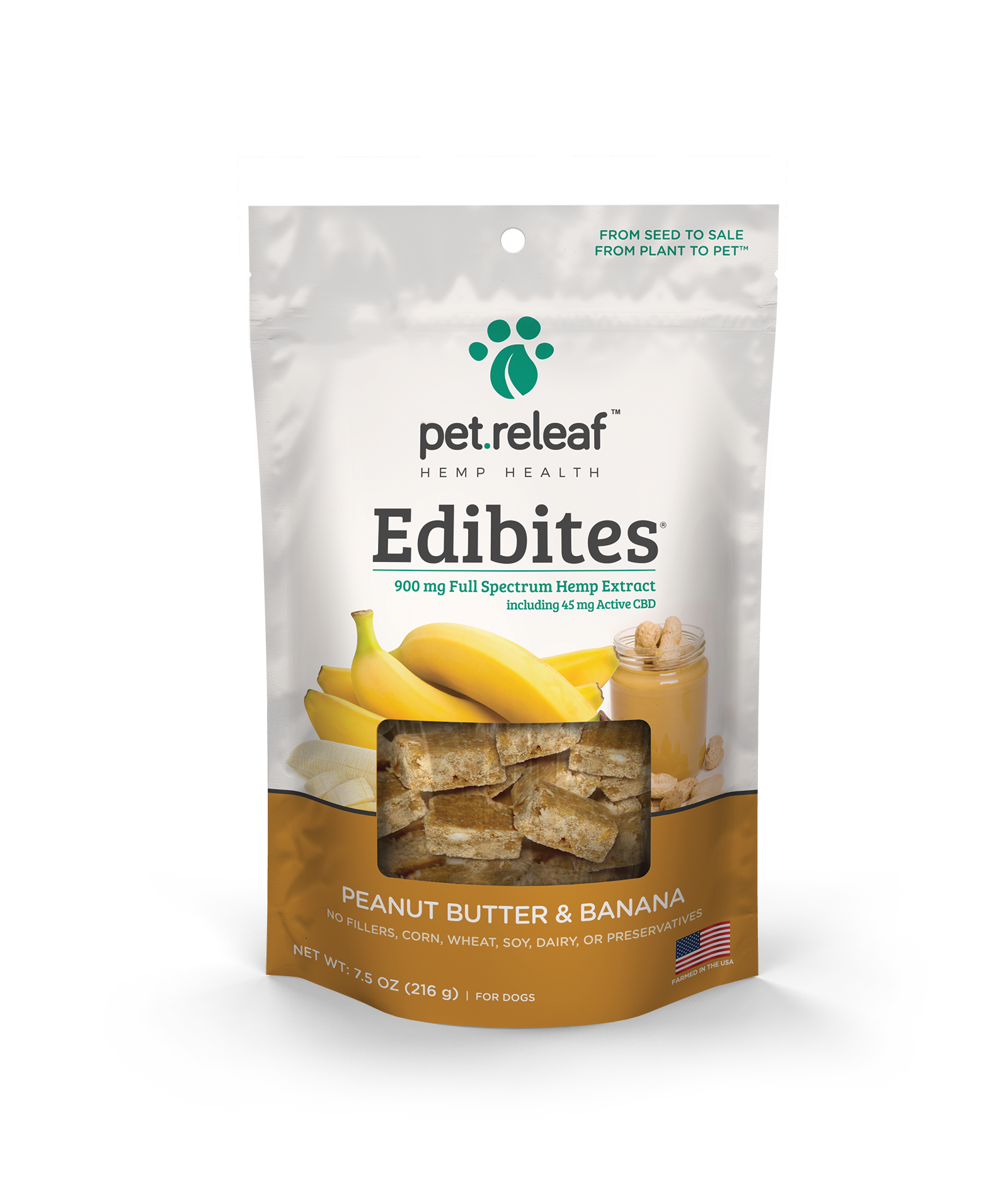 Last but not least, Pet Releaf is a family-owned business that proactively supports nonprofits.
"Every dollar makes a difference. It's important for retailers to support manufacturers that make giving back a priority," says Elizabeth Kunzelman, director of public affairs at Petland Inc. "Many of the brands on Petland's shelves are community-service-oriented, just like Petland."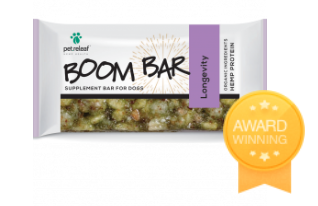 You can find Pet Releaf's high-quality CBD crunchy Edibites, soft chew supplements and Boom Bars at many Petland stores.
In the last few year's, Petland has made it a priority to provide the safest, natural food and toys for our customer's pet's. In most cases, what's good for the environment, is also good for our pets.