Does Your Dog Need Supplements?
As a great pet parent, I know you want to do everything you can to make sure your dog lives a long, healthy life. You already know the health benefits of a high-quality nutritious food, but have you ever wondered if your pup needs supplements, like vitamins, minerals, fatty acids, joint support, etc.?
A few years ago, The Packaged Facts report Pet Supplements in the U.S., indicated a third of all U.S. households with dogs use supplements, as do about a fifth of households with cats.
"Joint health supplements remain the most commonly purchased condition-specific pet supplement followed by those supporting heart health and skin and coat health, then digestive health/hairball prevention, and omega fatty acid supplements. Probiotics, senior formula supplements, and omega fatty acid supplements were more popular with cat owners, while more dog owners than cat owners give their pets joint health supplements."
I know you have seen the numerous advertisements for supplements on TV, your computer browser, on the sides of buses and in print.. but are the supplements really necessary? Let's start with the basics.
Where to Start?
It is important to start by finding a high-quality nutritious food from a well-established company that meets your lifestyle needs. Your dog's life stage is also important to take into consideration.  Is your dog a puppy, a couch potato, Olympic athlete or senior citizen?  All these life stages have different nutritional requirements so take advise from your veterinarian and other pet professionals to find the best food for your canine companion.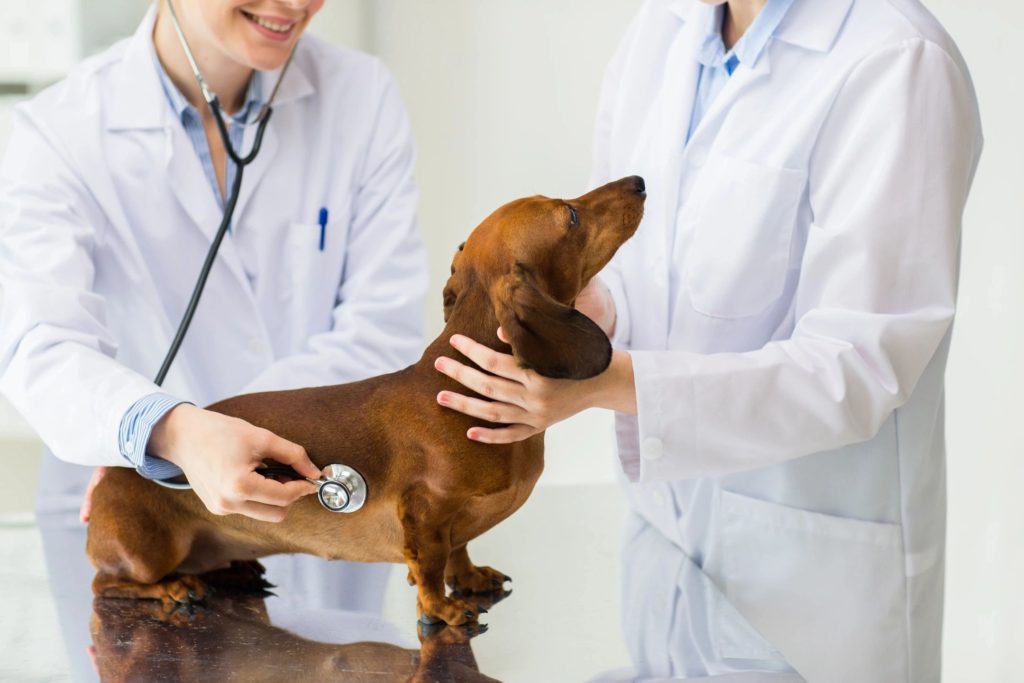 Just like taking incorrect supplements or too much of any supplement can be bad for your health, the same is true for your dog. Also, never give your pets human supplements! Before you start your hunt for supplements, begin with your veterinarian. Your vet will give your pet a thorough examination and may suggest appropriate medical tests to assess your pup's health status. It is very possible your vet partner will give your pet a clean bill of health and let you know supplementation is not needed.
If you and your veterinarian decide supplements are necessary where do you start to look, which ones do you need and how much do you give? Your vet will provide you with much of the information, but I know you will want to do some research on your own.
I would suggest you go to your favorite pet store and browse their aisles. I can promise the choices will be numerous and you can get overwhelmed quickly. Find your favorite employee and start asking questions about their supplements, keeping in mind the instructions from your vet.
Here are tips from veterinarians, those who test supplements or work in the industry;
Look for a brand that specializes in one area, or that has commissioned clinical studies of their products.
Read labels. Know the name of the ingredient you're looking for, so you won't be deceived by sound-alikes.
Look for a lot number on the product, a sign that the company has set up quality control checks.
Look for a contact number for the company on the label. Call and ask who formulated the product, what expertise they have, and how long the manufacturer has been in business.
Be wary of claims that sound too good to be true, such as promises to alleviate diseases like parvovirus, cancer, and hip dysplasia.
Look for certification from an organization that has independently verified a supplement's contents.
Popular Supplements
Glucosamine  
The most popular supplement for dogs. There is some evidence that it may have modest benefits in the treatment, although not the prevention, of osteoarthritis. But the effects are much smaller in an animal that is overweight. For older dogs, it may relieve joint pain and improve mobility. A 2007 study in The Veterinary Journal showed a glucosamine supplement reduced pain and increased mobility after 70 days of treatment.
Omega-3 Fatty Acids
Limited research exists on omega-3 fatty acid supplementation in veterinary medicine. Fish oil contains omega-3 fatty acids that are thought to improve coat quality and alleviate skin allergies. A study in the American Journal of Veterinary Research suggests that fish oils reduce inflammation.
Antioxidants
Antioxidants such as vitamins C and E are thought to counteract some effects of aging, such as memory loss and cognitive dysfunction. They're also used as a treatment for heart disease in dogs and to reduce inflammation. Coenzyme Q10 is a natural and powerful antioxidant that helps convert food into energy, as well as fighting free radicals. It's commonly used as an antioxidant supplement for dogs.
Probiotics
Probiotics use in humans has boomed in the past few years and pet products are not far behind. Probiotics live in the intestinal tract in the form of yeasts and live bacteria that aid with digestion and intestinal health. As supplements, they're used to treat a wide variety of digestive problems. Probiotics come in several forms, capsules, chews, powders, and are found in some dog foods.
Negative Interactions
As with anything ingested, some supplements, such as herbals, may interact with medications your pup is taking. Your vet will be able to assess whether your supplement is OK to give your pet. One example is willowbark, which interacts with aspirin and causes what is essentially an aspirin overdose, with intestinal and/or stomach bleeding. Vitamin E and Digoxin (Digitalis) also interact badly; vitamin E can cause a Digitalis overdose, even when the animal is receiving a normal dose of Digitalis.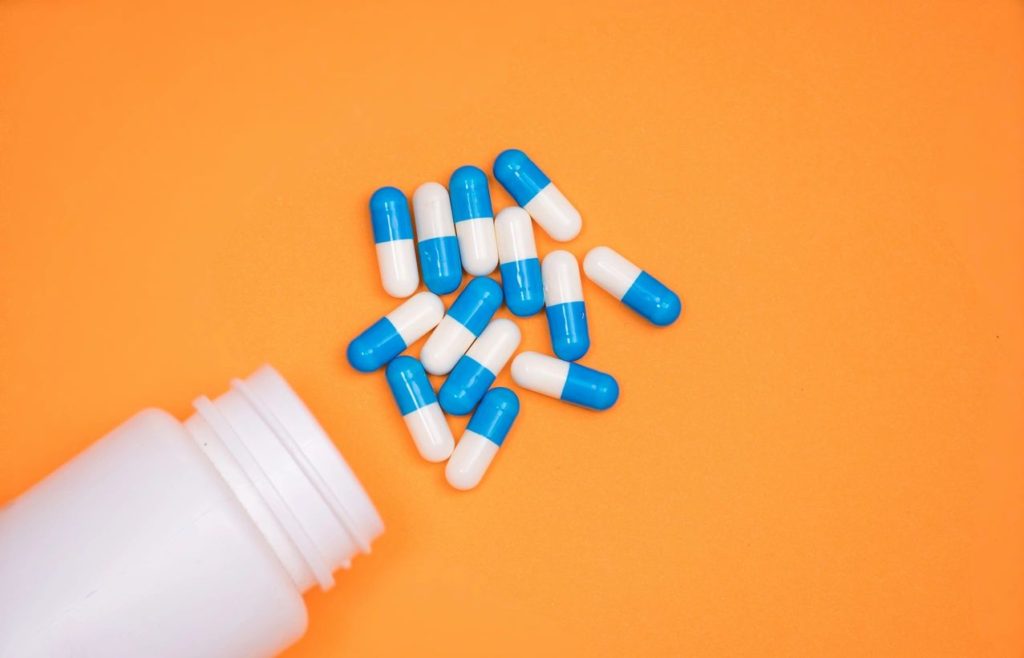 One of the most common problems come from minerals that are naturally required in the greatest quantity: calcium, iron, copper, and zinc. Over-supplementation of calcium in large and giant breeds can cause joints to break down; also, calcium can bind with other minerals and cause problems. You can also have copper and zinc toxicity because copper binds zinc, so sometimes you won't see copper toxicity, but you will start seeing a zinc deficiency not because the diet is deficient in zinc, but because the copper is binding up the zinc and interfering with the zinc in the animal's body. Please work with your vet who will be able to help with these interactions.
Bottom line most healthy dogs on a high-quality diet designed for their lifestyle do not need supplementation. If you start to see problems with your pet immediately take him to your vet for a complete physical exam. You and your veterinarian will form a great team and you will know if supplementation is necessary. Follow your vet's advice and work with your favorite pet store to find the best supplement solution for your four-legged buddy.
Meet Petland's Consulting Veterinarian, Dr. Thomas Edling, DVM, MSpVM, MPH:
Dr. Edling received his BS in Industrial Engineering from Texas A&M University in 1981 and his degree in Veterinary Medicine (DVM) from Colorado State University. He previously served as Vice President of Veterinary Medicine for Petco and was on the faculty of the University of Wisconsin Veterinary Medical Teaching Hospital. In addition, Dr. Edling completed the American Board of Veterinary Practitioner's residency program for Companion and Wild Avian Medicine and Surgery, at North Carolina State University, where he also received his Master in Specialized Veterinary Medicine (MSpVM) in 2001. In 2011, Dr. Edling completed the Master of Public Health (MPH) program at Johns Hopkins University. As a veterinarian, Dr. Edling works closely with the Pet Industry Joint Advisory Council (PIJAC), the Centers for Disease Control and Prevention (CDC) and the National Association of State Public Health Veterinarians (NASPHV).