Why Does my Pet do THAT: Betta Bubble Nests
If you've ever owned a Betta you've probably noticed a lot of bubbles in a corner of your tank or near the rim of the bowl. What do all those bubbles mean?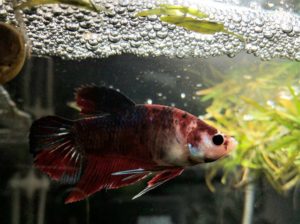 Simply put; you have a happy Betta! If your Betta were in the wild, this would be a sign he's looking for a lady Betta. You should take bubble nests as an indicator you're doing a good job caring for your Betta because it means the conditions are optimal for breeding. When any animal is ready to find a mate, that means they are at peak health and performance.
So if you see a bubble nest in your Betta tank, you've got one happy Betta and you're doing something right!